Catalonia, declared free of bovine tuberculosis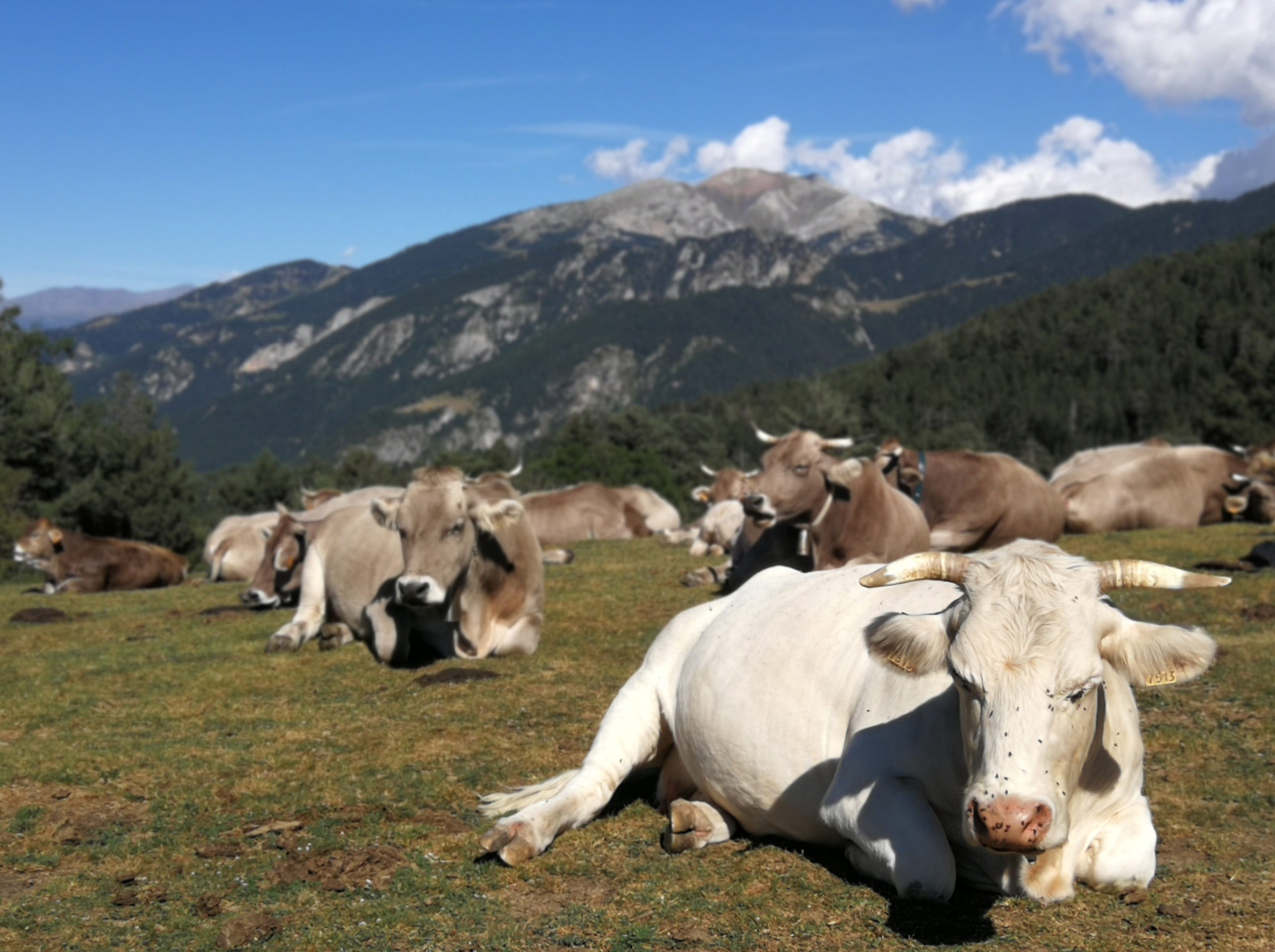 The European Union has declared Catalonia officially free of bovine tuberculosis, a chronic, zoonotic infectious disease that currently also affects other domestic and wild animals
Bovine tuberculosis is a bacterial disease caused by the Mycobacterium tuberculosis complex in cattle, mainly by M. bovis, but also by M. caprae and, to a lesser extent, by M. tuberculosis. It is an important infectious disease of cattle that also affects other domesticated animals and certain wildlife populations. Tuberculosis is also a zoonosis, an infectious disease that can be transmitted between animals and humans.
IRTA-CReSA's Tuberculosis research line, within the Animal Health programme, investigates the disease and its control and prevention measures. It also participates actively in the development and implementation of animal tuberculosis surveillance, control and eradication programmes in Catalonia, in the anatomopathological, immunological and bacteriological diagnosis of mycobacteriosis and also in the training of the agents involved in these programmes (livestock sector, veterinarians and public administration).
With the achievement of this new health status, which comes into effect on 26 January 2023, Catalonia enters a new phase of disease surveillance. Collaboration between the Administration and the sector will continue to be a key factor in maintaining this status, in which it will be necessary to demonstrate that 99.8% of farms and 99.9% of cattle remain free of the disease.
According to Bernat Pérez de Val, IRTA-CReSA researcher in Tuberculosis, "this new status means that the different measures that have been implemented over the last few years have had an effect, but at the same time it represents a great challenge for the future. Maintaining this status will require an even stricter surveillance of the disease not only in bovine species but also in its other domestic and wild reservoirs (such as goats and wild boar)".
Enric Vidal, researcher at IRTA-CReSA, also adds that "from now on, the role of passive surveillance of the disease at slaughterhouse level is gaining importance. IRTA-CReSA's Slaughterhouse Support Network (www.sesc.cat), financed by ASPCAT, is strengthening this aspect of the programme, which every year allows us to detect a significant number of outbreaks in domestic and game animals".
This recognition is the result of the joint effort and work of the sector, from farmers to the Administration, companies and laboratories, with a particularly relevant role of IRTA-CReSA and the authorised veterinary staff of the Sanitary Defence Groups and the Official Veterinary Services, who have been working hard to achieve this objective for more than 30 years of disease eradication programmes.