Show side menu
New technologies for the detection and mitigation of undesired activities in the swine industry (VOLVAP)
Starting date: 23/12/2021 End date: 23/06/2022
Programme: Animal Welfare Pressupost: 35.113,00
Principal investigator:
Financing entities: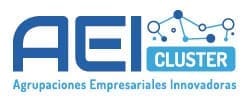 Esta iniciativa ha sido apoyada por el Ministerio de Industria, Comercio y Turismo, así como de la Unión Europea a través del Plan de Recuperación, Transformación y Resiliencia. Se incluye dentro del programa de apoyo a las AEI para contribuir a la mejora de la competitividad de la industria española.
VOLVAP 4.0 is conceived as a three-phase industrial research project (industrial development in the third phase) for the use of artificial intelligence technologies, with the overall objective of improving animal welfare and increasing the productivity of pigs and poultry.
pigs and poultry. All this will lead to a reduction in operating costs, an improvement in the image of the sector and a substantial improvement in the value chain, avoiding mortality, weight loss due to stress and the presence of meat of lower nutritional and commercial value.