Show side menu
PIGHAVIOUR: Estudio de las interrelaciones entre la microbiota del intestino y el comportamiento animal (eje intestino-cerebro) en porcino de engorde
Starting date: 01/09/2022 End date: 31/08/2025
Programme: Animal Welfare
Principal investigator:
Financing entities: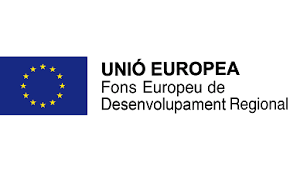 IRTA has received co-financing within the framework of the Catalonia ERDF Programme 2007-2013. "A way of doing Europe".
The overall objective of PIGHAVIOUR is to increase scientific knowledge about relevant host-microbiota interactions that contribute to host homeostasis and to use this understanding to establish innovative microbiota-adapted strategies that promote production sustainability by optimising efficiency, animal behaviour and welfare in pigs.