Show side menu
ASFREP: African Swine Fever, from Emergency Responses to Endemicity Prevention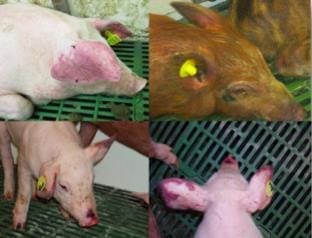 Starting date: 01/06/2020 End date: 31/05/2023
Principal investigator:
Financing entities:
ASF and ASFV complexity, together with the lack of interest from the international community, has left ASF vaccine development unattended. The current epidemiological situation, with ASFV continuously reentering its Eastern border and rapidly expanding in Asia, has totally change the perspectives about ASF vaccines. Based on our previous studies, we proposed to continue our particular race against this threatening disease.
In the short term, we aim to optimize BA71∆CD2 (our Live attenuated Attenuated Vaccine) formulations, thus increasing its chances to be used during emergency responses. In the long term, we aim to unmask as many protective determinants as possible to generate safe and efficient subunit vaccines, optimal choice to prevent ASF entrance, reentrance or endemicity.
To perform our objectives, we will combine our experience in ASFV genome manipulation, swine immunology, vaccine formulation and molecular epidemiology.