Show side menu
ALLFRUIT4ALL: Innovative fruit-based products to increase fruit consumption, promote health and reduce food waste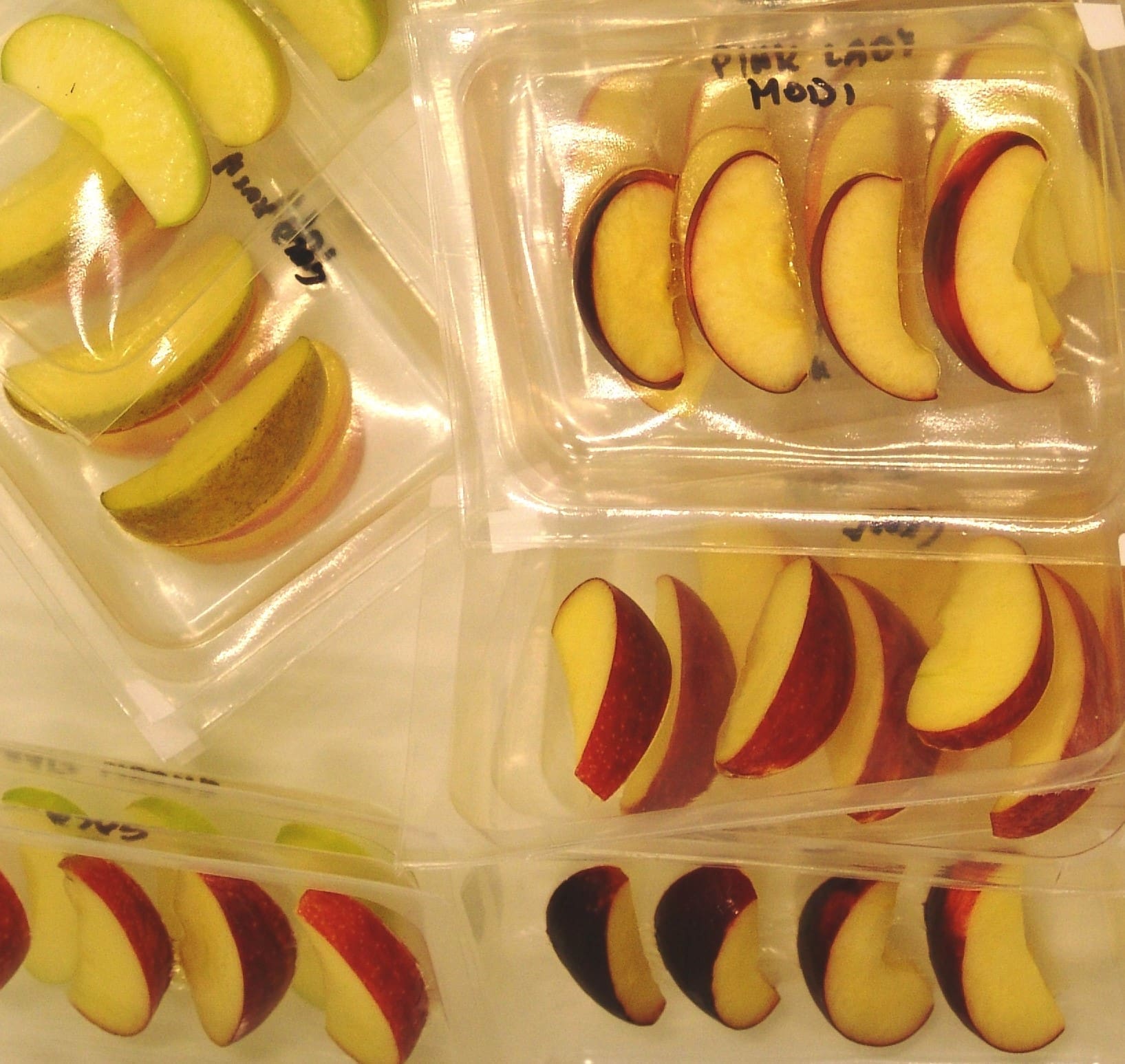 Starting date: 01/06/2020 End date: 31/05/2023
Programme: Postharvest Pressupost: 84.700,00 €
Principal investigator:
Project description:
This project, coordinated by IRTA, aims to increase fruit consumption (fresh and processed), promote health, and find solutions to overproduction and waste reduction. It takes a multidisciplinary approach from post-harvest to the consumer and will cover different aspects through the integration of different solutions. Thus, the project will in turn consist of three "sub-projects":
Subproject 1. Led by IRTA:
Development of high-value products based on minimally processed fruits through the application of innovative and sustainable technologies and the integration of non-destructive analysis for their quality evaluation.
Subproject 2. Led by the 'Instituto Tecnológico Agrario de Castilla y León' (ITACYL):
Development of fruit snacks and evaluation of the bioactive properties of processed fruit.
Subproject 3. Led by the 'Universitat Rovira i Virgili' (URV):
Application of analytical process technologies for quality control in fruit production.
The main impact is expected to improve the production processes of fresh and processed fruits, ensuring high nutritional quality products and improving the economic and environmental sustainability of the sector.
Extended description:
The growing concern on the food we eat and its implications not only on safety and health, but also on the food processing impact on environment and the unacceptable amounts of food that is wasted, are acting as driving forces of research and innovation of the food processing industry. In Spain, stone fruit and grapes are suffering a period of crisis affecting producers and economy. To mitigate the effects of this crisis, a possible solution involves valorization of these products. Since recently, the burden of metabolic syndrome (MS) and chronic non-communicable diseases is emerging alarmingly in our society, mainly due to new diet and life-style habits. Fruits and vegetables accomplish the health requirements regarding nutritional and beneficial point of view, but their consumption has decreased over the last years in detriment to processed foods. In this sense, the consumption of 'ultra-processed' juices with high sugar content, or snacking, is considered an unhealthy behavior. However, there are some aspects of snacking that can be considered interesting in the prevention of the appearance of the MS, as long as they are prepared in such a way that they present a balanced nutritional composition, e.g. based on fruits and other beneficial added compounds (e.g. antioxidants, pre- and probiotics), and no sugar added. Other sectors of consumers, such as vegetarian or lactose intolerants are claiming for fruit and vegetable-based novel food products and formats. This coordinated project, with a multidisciplinary approach from postharvest to consumer will cover some of these aspects, trying to find solutions at some points of the fruit chain.
This project, coordinated by IRTA and involving the ITACYL (PI Daniel Rico, subproject 2) and the Department of Analytical and Organic Chemistry of the URV (PI Ricard Boqué, subproject 3), will
address some of these aspects in order to find solutions at different points in the chain, from postharvest to the consumer.
The main objective of this project is to obtain fresh and high-value innovative safe fresh-cut, ready to eat juices and fruit snacks based on peach/nectarines and grapes in order to promote healthy active consumption in the population while reducing fruit waste. A guide of nutritional properties and healthy consumption of these products will be elaborated. To achieve these objectives, predictive analytical tools using infrared spectroscopy (NIR and MIR) and headspace mass spectrometry (HS-MS based electronic nose) and multivariate analysis will be used for its application as tools to evaluate quality and sensory parameters to discriminate fruits that are ready-to-eat or have to be transformed (Obj. 1). Bioactivity of peach and grape by-products will be evaluated in order to reincorporate them on snacks (Obj. 2). Different innovative technologies will be investigated to produce healthier and safer fresh-cut stone fruits (Obj. 3) and grape and peach bioactive juices (Obj. 4) and snacks (Obj. 5). Finally, NIR, MIR and HS-MS will be studied as tools to predict the shelf-life of the fruit-based products in order to avoid further losses (Obj. 6). Finally, a health-related benefit guide of the obtained food products will be published and disseminated (Obj. 7).
Innovative strategies for the studied fruits will be based on adding pre- and probiotics and bioactive compounds to fresh-cut fruits and juices in order to increase their safety and functionality, including their incorporation using encapsulation or coating. Thermosonication and ozone will be studied for the stabilization of fresh-like juices with containing ferulic acid. Extrusion and vacuum frying technologies will be used to produce healthy snacks from grapes and peaches enriched with bioactive compounds obtained from by-products.
The IRTA research team is formed by the researchers Dr. M. Abadias (PI) and Dr. I. Aguiló-Aguayo and researchers from the Fundació Miquel Agustí (FMA) and the Universitat Politècnica de Catalunya (UPC). It will participate in the achievement of objectives 1, 3, 4 and 6, with the subproject entitled 'Development of minimally processed fruit with high added value through innovative and sustainable technologies and integration of non-destructive analysis methods'.
Project partners: